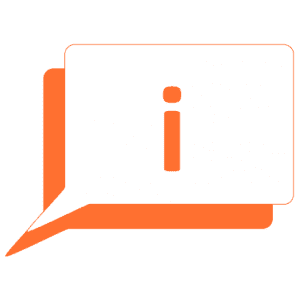 Online Notary Institute is the sole owner of the information collected on its website. We collect personally identifiable information from our customers and potential affiliates at several different points on our website. We will deny requests for marketing, scholastic, demographic, or other information requests from entities that could derive commercial or social benefits from such data. We will not use or sell this information to promote products or in ways different from what is disclosed in this statement.
Third Parties
Online Notary Institute does not provide or sell personal or demographic information about our customers to any outside third party for their own use. Information provided by our customers, or personal information obtained from public databases for validation purposes, is used exclusively for the purpose of the desired service. For testimonials we obtain consent via offline affidavits.
Though we make every effort to preserve user privacy, we may need to disclose personal information when required by law wherein we have a good faith belief that such action is necessary to comply with an appropriate law enforcement investigation, current judicial proceeding, a court order, or legal process served on our website, or as required by law.
Registration
In order to use this website, customers must first complete the registration form. Prior to receiving their proof of completion certificate, customers are required to provide personal information (such as name, address, identification information, email, and phone number). This information is used to communicate with the customers regarding the services on our site. It is also a legal requirement for customers to provide demographic information and unique identifiers in order for us to authenticate the customers taking our course and prevent fraudulent use. Personal information is stored indefinitely on a secure database. Following any state required record retention period of time, typically five years, a customer may request that their personal information be purged from the database.
Log Files
We use IP addresses to analyze trends, administer the site, track customer's movement, and gather broad demographic information for our exclusive use. IP addresses are not linked to personally identifiable information. Occasionally we may need to disclose aggregate statistics from our logs, that do not contain personally identifiable information, when dealing with service providers, affiliates, or business partners.
Cookies
A cookie is a piece of data stored on the user's hard drive containing information about the user. For instance, by setting a cookie on our site, the user would not have to log in with his or her driver's license, thereby saving time while on our site. In addition to our own cookies, some third party cookies may be set. These cookies are for marketing and statistical analysis only, these third-party data cookies do not contain any personal information. If a user rejects any cookie, they may still use our site. This will not limit the user from any portion of the site. For this purpose our persistent cookies are tied to personal information, but do not contain or expose your personal information to others. We accumulate and report anonymous, aggregate, statistical information on our website usage to a third party vendor for website usage analysis, but this does not contain any personally identifiable information about you.
Security
This website takes every precaution to protect our customer's information. When customers submit sensitive information via the website, the information is secured both online and offline.
When our registration/order form asks customers to enter sensitive information, that information is encrypted and is secured using industry leading encryption software. While on a secure page, such as our order form, the lock icon on the bottom of Web browsers such as Netscape Navigator, Mozilla FireFox and Microsoft Internet Explorer becomes locked, as opposed to unlocked, or open, when you are browsing a non-secure page.
While we use SSL encryption to protect sensitive information online, we also do everything in our power to protect customer information offline. All of our customer's information is restricted in our offices, locked and secure. All employees are kept up-to-date on our security and privacy practices. Any time new privacy policies are added, our employees are notified and/or reminded about the importance we place on privacy, and what they can do to ensure our customer's information is protected.
Notification of Changes
If we decide to change our privacy policy, we will post those changes to this privacy statement, so our users are always aware of what information we collect, how we use it, and under what circumstances, if any, we disclose it. We will use information in accordance with the privacy policy under which the information was collected. "Privacy Policy last updated September 19, 2009"